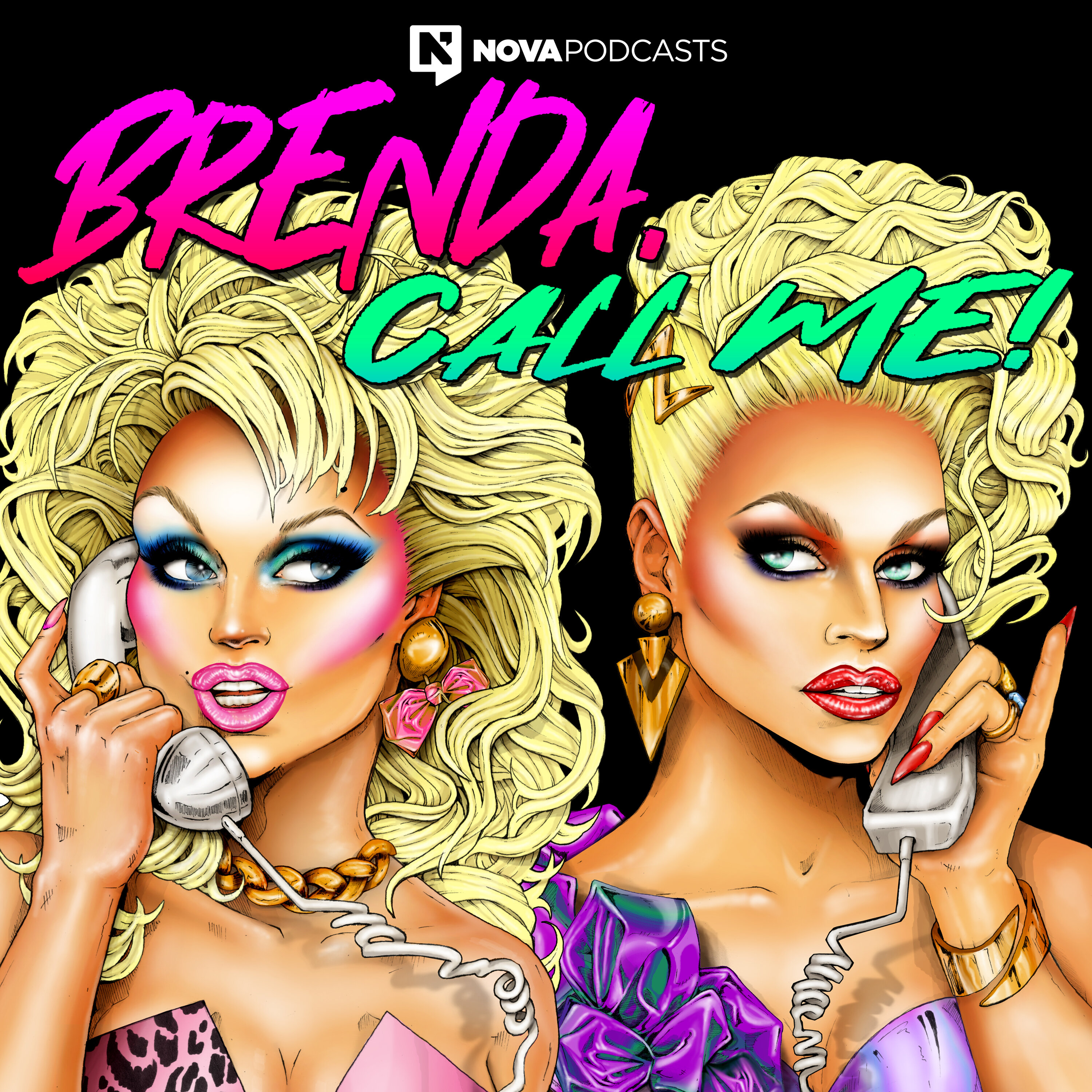 Brenda, Call Me!
Best friends, drag superstars and sisters in crime, Courtney Act and Vanity catch up on what's got them fired up each week. Chatting all things drag, what's going on in their lives and in the world around them - no topic is off limits. As for Brenda? You'll have to listen to find out who she is…
June 29, 2022
He Used His Girlfriend As A Homophobic Weapon!
June 22, 2022
Confronting A (Sexy) Karen
June 1, 2022
A Public Apology To Maxi Shield
May 25, 2022
Queerbaiting... In This Economy?!
May 18, 2022
Who's Been Fingering Royalty?
May 16, 2022
We're Back!!! Season 2 Coming Soon
August 11, 2021
You Had Me At "Hello Brendas"
August 4, 2021
Let's Talk About Sex Baby!
July 28, 2021
So Trixie, Katya & Bianca Walk Into A Room…
July 21, 2021
Where All This Glamour Began
July 7, 2021
Drag Race Down Under Untucked
June 23, 2021
An Astoundingly Honest Finale
June 16, 2021
How Priscilla Changed Everything
June 9, 2021
How Wigs By Vanity All Began
June 2, 2021
Getting Snapped In The Dunnies!
May 26, 2021
Vanity's Cheeky Drag Race Cameo
May 19, 2021
Rebecca More On The Future Of The Cock Destroyers
May 12, 2021
Nothin' Like A Little Backdoor Botox!
May 5, 2021
Jojo Zaho Has All The Tools In Her Arsenal
April 28, 2021
Gasbaggin' With Drag Race Down Under's Rhys Nicolson
April 21, 2021
Katya: A Russian Hooker Lookin' For Love